We will be meeting at the retention pond off Crawfordville Highway. Here are the directions.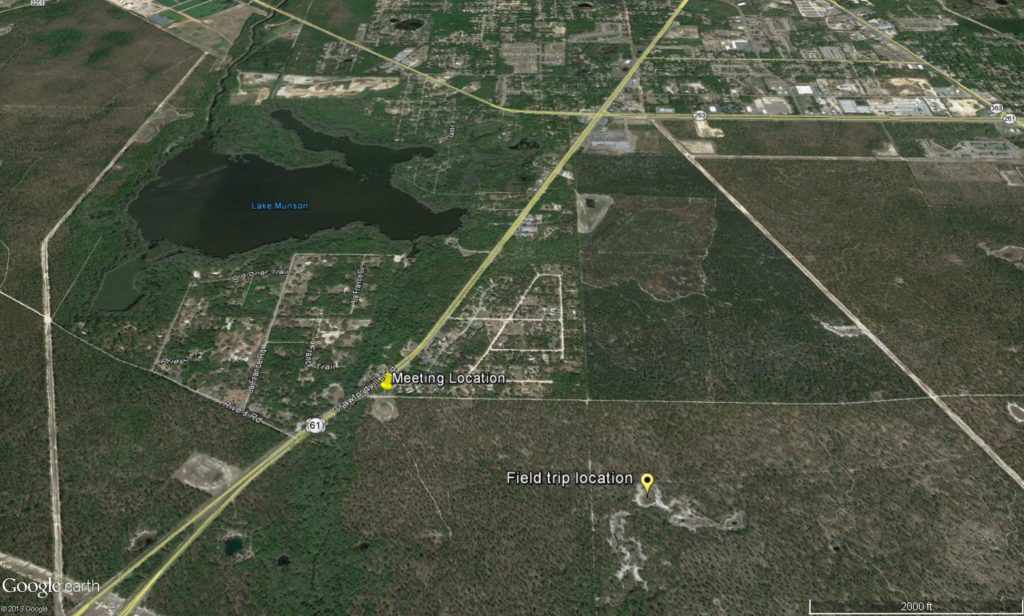 Drive 1.5 miles south on Crawfordville Hwy from Cap Circle to the intersection with Rivers Road.  Use that left turn lane to make a U-turn so you are heading back north up Crawfordville Hwy.
Turn right just after crossing Munson Slough (there is a brown sign at the bridge).  We will meet right here at a large retention pond. Park anywhere as long as you are not blocking any roads or tracks.